3 Fun Winter Homeschool Activities You Can Do Anywhere

Healing Roots Online School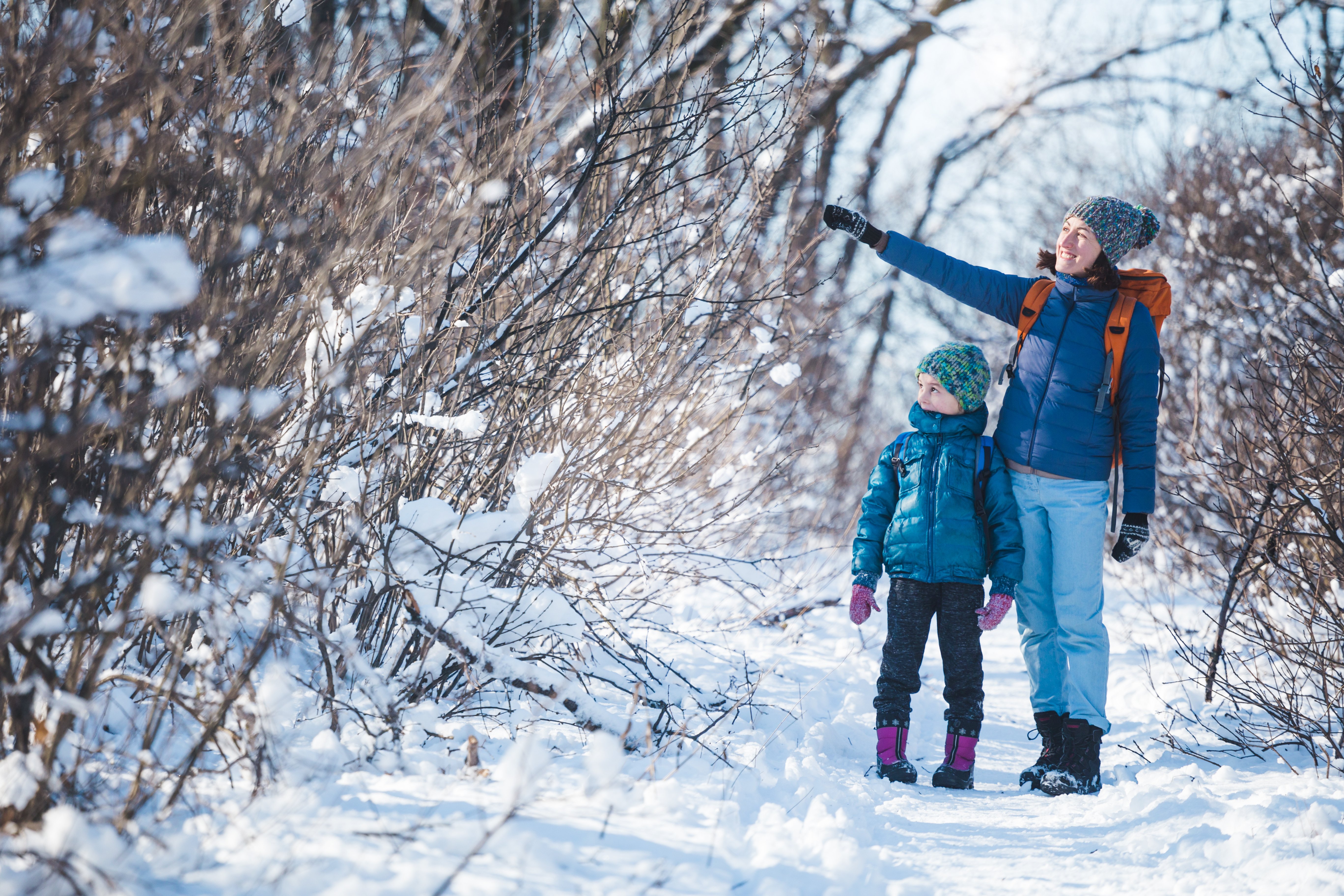 Winter might not be the best season for gardening or fun in the sun, but it brings its own unique opportunities to learn and play. Check out these fun homeschool activities you can do with your kid(s) in the winter!
Nature doesn't stop just because it's cold outside! Winter can be an amazing time to see and experience parts of the outdoor environment your kid might miss the rest of the year. This outdoor homeschool activity helps your kid develop a deeper appreciation for nature as they see how it changes throughout the year.
Depending on where you live, you might want to look for:
Bird's nests — how many can you find?

Animal prints — which animals can you identify?

Burrows — what do you think the creatures that live inside are doing?

Interesting rocks — which kinds of rocks can you find?

Trees and bushes — do they look the same way now as they looked in the summer and fall? Which ones are conifers and which ones are deciduous?
You can also challenge your children to find at least five things that would be harder to see or find in the summer months. For example, you may find Cornelian cherry shrubs, winter-flowering heathers, or witch hazel blooming this time of year, depending on where you live.
If your kid is obsessed with slime, they're sure to love snow slime! This fun experiment lets you introduce some chemistry-related concepts and create fun holiday gifts for your kid's friends.
Making any kind of slime is a great homeschool activity that shows kids how substances can interact when they are mixed together, turning from solid to liquid and back again. Playing with slime can also be a great sensory activity to relieve stress or just have fun.
To make snow slime, you need:
Two bottles of clear glue

¼ to ⅓ cup liquid starch (use less if you prefer your slime to be more liquidy and less rubbery)

Foil snowflakes (optional)

Small mason jars to put the slime in

Snowflake-themed washi tape (optional)
Pour both the clear and white glue into the bowl.

Add glitter to the bowl and stir.

Add most of the liquid starch. If desired, add food dye to create blue-tinted snow (use sparingly if you want your snow to look more realistic). Knead forcefully for a few minutes before adding the rest of the starch, then knead some more.

Add in the foil snowflakes if desired. Mix carefully, especially if the snowflakes are sharp.

Pack the slime in the mason jars.

If desired, decorate the lids of the mason jars with snowflake-themed washi tape or another favorite material.

Have fun playing with your slime! A mason jar of snow slime can also be a great gift for friends and neighbors.
Indoor Snowman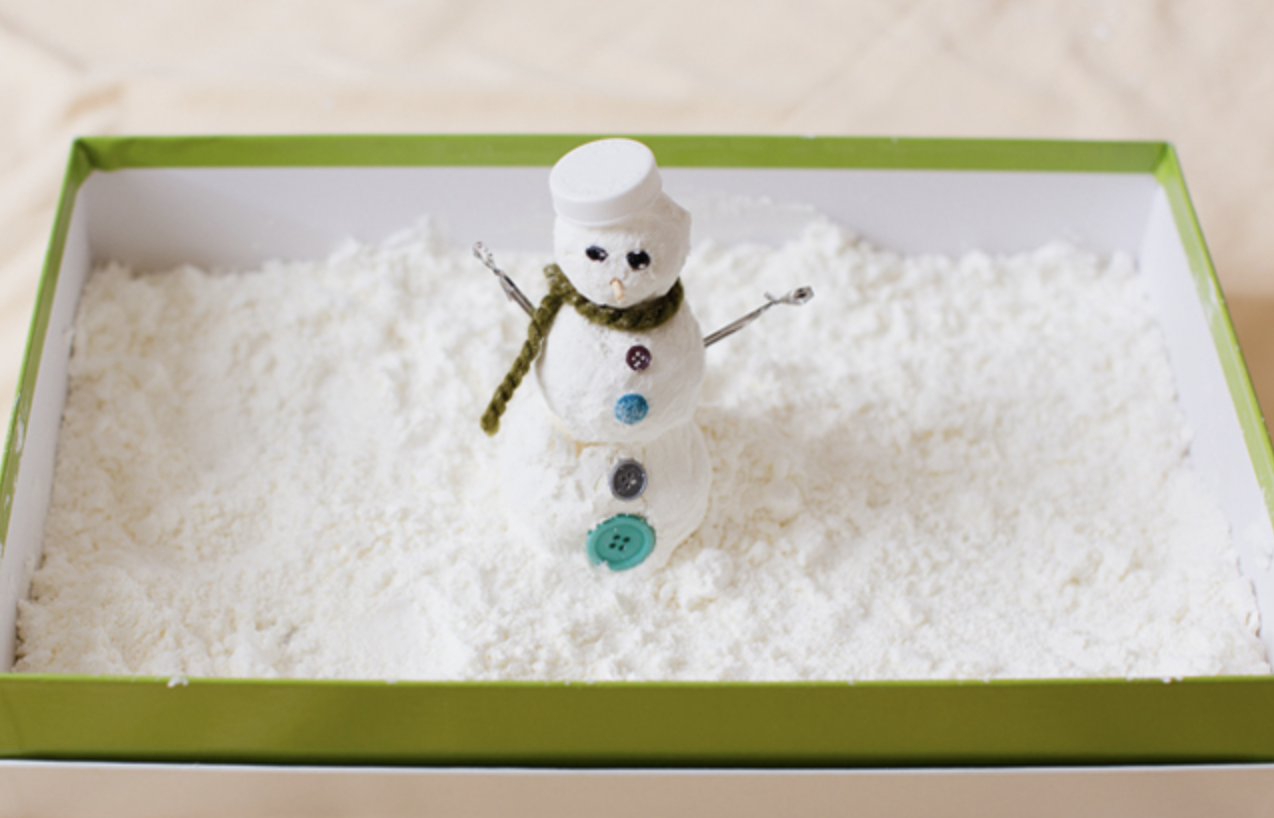 You don't have to go out into the cold or even live somewhere snowy to enjoy building a snowman. You and your kid can have fun building a mini snowman (or snow puppy, or snow alien, or whatever else you want to make) from the comfort of your kitchen.
This snow recipe is fairly cool to the touch, so it feels similar to real snow even though you don't necessarily need gloves. It's easy to mold and easy to clean up — all you need is a quick wipe and maybe a once-over with the vacuum.
Best of all, this project gives your kid a chance to exercise their creativity and make something unique. It's a good winter homeschool activity to encourage your kid's creative spirit!
To make snow at home, you will need:
½ cup white hair conditioner

A plastic container or large pan to use as a snow play area

Other materials to decorate a small snowman, such as a ribbon, toothpicks, beads, or craft eyes (optional)
Pour baking soda and conditioner into a large bowl.

Stir together with a spoon until the mixture is somewhat crumbly. Ideally, the snow should be moldable, like sand.

Place the snow in the designated snow play area.

Have fun sculpting and playing with the snow!
Looking For More Homeschool Activities?
Healing Roots Online School provides curriculum resources for homeschool families as well as our own students.
Sign up for our newsletter
at the bottom of our home page for more homeschool activity ideas.